Kathy Selvage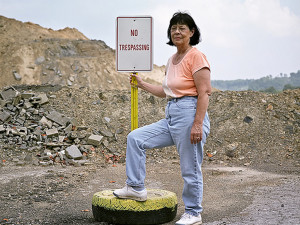 KATHY SELVAGE's father was a coalminer and a decades-long member of the UMWA.
But when MTR began to tear her community apart, KATHY could not remain silent.
She and her neighbors couldn't sleep at night, couldn't keep their windows open
because of the noise and dust. Her mother could not sit on her front porch. KATHY
respects miners, but she can no longer bear the destruction. She watches residents
contend with continual blasting from MTR sites that are 300 feet from their homes
and operate 24 hours a day. This coalminer's daughter became a grass-roots organizer.
Randall Maggard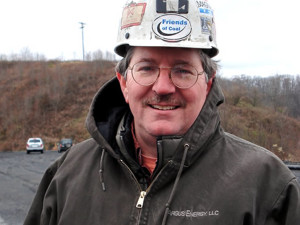 RANDALL MAGGARD is a manager at a coal company. He likes his job and doesn't believe
that MTR is a problem. To him, the protesters are 'tree-huggers' who overreact to
small discomforts and don't really understand how important coal is for the country.
Every time the activists prevent a new mining permit, all he sees are jobs being lost. RANDALL
also points to 'reclamation' on MTR sites, where the flattened land is either re-planted
or is turned into valuable real estate for new housing and industrial parks.
Don Blankenship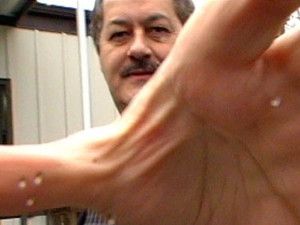 At the time this movie was produced, DON BLANKENSHIP  served as the CEO of Massey
Energy Company, the sixth largest coal company in the United States.   On November 13, 2014,
a federal grand jury indicted Blankenship for conspiracy to violate mandatory federal mine
safety and health standards, conspiracy to impede federal mine safety officials, making false
statements to the Securities and Exchange Commission, as well as securities fraud. The charges
derive from circumstances that led up to the Upper Big Branch Mine disaster on April 5, 2010
that killed 29 miners in Raleigh County, West Virgnia. Facing thirty years in prison, he
maintained that the explosion was an "act of God." After a six-week trial, he was convicted
of conspiring to violate safety rules, and acquitted of lying about it. Though the verdict carries
only a one year maximum prison sentence, it was a milestone in that he was the most
prominent coal executive ever convicted of crimes connected to the deaths of miners.
An investigation later found that at least seventeen of the twenty-nine miners who died
in the explosion had suffered from black lung disease. Some of the company's most brazen
deceptions concerned efforts to prevent black-lung disease, a potentially fatal ailment caused
by inhaling dust. In a recorded phone call played for jurors, Blankenship was overheard saying,
"Black lung is not an issue in this industry that is worth the effort they put into it."

In his career, he had clever names for environmentalists (greeniacs) and brainless congressmen
(scarecrows). His outspoken hatred of taxes and regulations won him a seat on the board of
directors of the U.S. Chamber of Commerce. He has no use for unions and he abhors
"nuisance" lawsuits, though he's filed a few. A few years ago, he spent millions to run a judge
out of office. Blankenship forked over $1 million to help sponsor the huge
"Friends of America" rally, which brought 70,000 people to a reclaimed mountaintop
removal mine in West Virginia to watch big-time entertainers and listen to rants about
environmentalists and government regulators. "Washington and state politicians have
no idea how to improve miner safety," Blankenship told a cheering crowd at that rally.
"The very idea that they care more about coal miner safety than we do is as silly as global warming."
His companies paid $4.2 million in fines and penalties after two workers died in a fire
in a Blankenship mine in 2006. His primary company, Massey Energy, paid a $20 million
fine in 2008 for clean water violations found by the Environmental Protection Agency.
In 2004, Blankenship contributed $3 million to fund a deceptive advertising campaign
that unseated a West Virginia state Supreme Court judge. The benefactor of that largess
responded by tipping the court balance in a decision that threw out a $50 million jury verdict
against Massey Energy. Fortunately, the U.S. Supreme Court ruled that the "bought"
judge should have disqualified himself from the case.
These examples represent just a sliver of the money Blankenship has spent over
the years paying fines, fighting unions and contributing to candidates and political groups
nationwide that share his disdain for taxes, regulations and environmental concerns. Better
that he would have invested those dollars in safety precautions and worker training at his mines.
Twenty-nine men might be safe if he had.
Blankenship is a brazen member of a club that promotes its own interests by tearing
down any individual or institution that might stand in its way. The spin is working.
Americans have heard so much about "corrupt" unions, "greedy" trial lawyers, "activist"
judges and "job-killing" regulators that a good percentage of us think we'd be better
off without any of them. We wouldn't. In fact, safety inspectors and regulators need
more clout to protect workers in dangerous jobs. Judges need a separation from big
money and electoral politics. Unions need more authority to insist on safe conditions
for workers. No one was cheering Don Blankenship's blustery, free-market principles this
week. According to The New York Times, he prepared to address a crowd outside his
mangled mine but was shouted down. People accused him of putting profit ahead of
workers' lives. Someone threw a chair. Police officers escorted the coal executive from
the scene. Blankenship should have heeded the judges, unions and regulators whom
he so reviled. Turns out they could have protected him.
Joe Lovett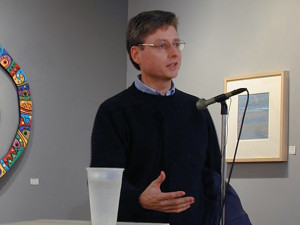 JOE LOVETT is a lawyer in West Virginia whose time is devoted entirely
to environmental issues, particularly mountain-top removal. JOE works with local
groups and individuals to file suits against state and federal agencies, trying to prevent
new permits for mines and processing plants, or at least make the coal companies adhere
to existing laws. JOE says, "There are good laws on the books. The Clean Water Act is a
good law. But it isn't enforced." He says there is no such thing as 'clean coal'. When
asked what role coal should play in our energy future, Joe says, "None".
Both sides in this conflict claim that history is on their side. Families have lived in the
region for generations. Most have ancestors who worked in the mines. Everyone
shares a deep love for the land, but MTR is tearing them apart.
Judy Bonds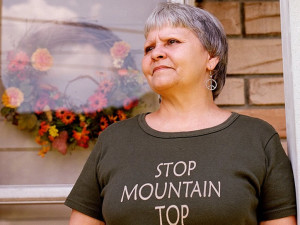 NOTE: Judy Bonds passed away on January 3rd, 2011 from terminal cancer resulting from breathing
toxic coal dust, synthetic fuel dust, blasting dust, drinking "black" water, and living her whole life in
the Coal River Valley close to a Massey Energy Coal Strip Mine.
We will all miss Judy very much.
JUDY BONDS was a winner of the Emma Goldman Award from the Sierra Club, and
one of the key figures in Coal River Mountain Watch. JUDY told us that the river was
named when coal was first discovered there in 1749 by a man named John Peter Saley.
Then she said, "If he had known what agony it would have caused, he'd have
covered it up and kept his mouth shut." Judy also worked with Christians for the Mountains,
believing that "God meant for us to be good stewards of His creation". She has educated
herself about the science and the economics of coal and the best ways to navigate the
regulatory commissions of West Virginia. Her speeches and protests are well-known;
she felt under constant threat from coal supporters, with people setting off firecrackers
in her driveway or planting recording devices on her power pole. She installed three
security cameras on her house, and claimed she knew how to use her rifle.
Chuck Nelson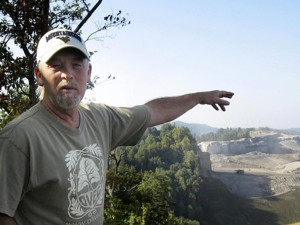 CHUCK NELSON is a retired union coal miner who spent 35 years underground. When
Massey Energy built a processing plant in his home town of Sylvester, West Virginia,
Chuck was horrified by the dust and debris threatening the town. He began to protest.
He lost his job and his family home. In order to get health insurance, CHUCK had to take
a job for a non-union mine…run by Massey Energy. Now CHUCK works full time with the
Ohio Valley Environmental Coalition (OVEC). We follow him as he helps organize another
community trying to protect its land and water.
Elissa Young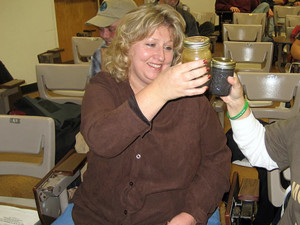 ELISSA YOUNG, from Racine, Ohio, lives on farmland that has been her family for 7
generations. She originally dreamed of starting a sustainable living and teaching center and
farming organically, but found herself embroiled in coalfield struggles after witnessing multiple
neighbors die from coal-attributable deaths, cancer and asthma. With 4 power plants
visible from their farm, her community has the highest asthma and lung cancer death
rate in the state, the shortest life expectancy, and are in the top 3rd percentile for the
worst air quality in the nation. Five more plants now proposed threaten to make her
community the largest concentration of coal-fired power plants in the nation: Nine within
an 11.5 mile radius. After learning the 40 years of mining proposed to fuel them would
encompass her farm, she founded the grassroots community group, Meigs Citizens Action Now!
Officials say the new plants would create hundrends of jobs. Young believes "clean" coal
would create intolerable living conditions. The nearby village of Cheshire that her family
settled was recently bought and depopulated by energy giant American Electric Power
as the result of "clean" coal gone bad. Four of the five proposed new power plants
would use Ingetrated Gasification Combined Cycle (IGCC) technology that some view
as a solution, but have created superfund sites from water contamination issues with
arsenic, cyanide, and chromium even when done on a much smaller scale. Young
believes coal and sustainable energy jobs of the future are incompatible, and has
chosen to fight through the regulatory and legal systems to keep her community from
being sacrificed for "cheap" electricity. One of the proposed power plants, AMP Ohio,
has threatened to sue her for this resistance.
---
KATHY,  CHUCK,  JUDY and ELISA are average people who have learned to negotiate
complex journeys through local, state and federal lawmaking. They have gone beyond
their own expectations of themselves and the patterns set for their lives. We will experience
the enormous challenges they face, as well as their failures and achievements.
RANDY and his colleagues are equally passionate about protecting jobs for the people
of their state. They believe that the environmentalists may kill coal mining in West Virginia,
and then the state will truly become an economic disaster.
JOE is the professional who guides the activists through the legal and regulatory system.
Part of the film's narrative will come from following the progress of several of JOE's lawsuits.
To illuminate these themes, the film will offer comments from the following, among others:
Patrice Simms, Senior Project Attorney, NRDC
Michael Shnayerson, Vanity Fair, author COAL RIVER
Ken Hechler, former Secretary of State, West Virginia
Dr. Philippe Jamet, French Attaché for Science and Technology, Washington DC
Gene Kitts, Vice President, ICG
Dr. Michael Hendryx, Professor, WVU